Thanks for helping us fight MS
Hi! My name is Ellie Taylor. I am 7 years old and in grade 2.
 I am doing this Read-a-thon because my Daddy has Multiple Sclerosis. I want to make sure that him and others who are also living with MS get the help they need and maybe even one day, find a cure. 
Thanks for helping me to reach my goals and generously supporting. 
I've read
53 books
Get Me Another One
Robert Munsch
Dump TRUCK TROUBLE
Mary Tillworth
The Monster at the end this Book
Jon stone
Leo gets a Rogers System
Maureen Cassidy Riski
Leo gets Hearing Aids
Maureen Cassidy Riski
Sing a Song of Mother Goose
Barbara Reid
J'ai le Coeur Templin de bonheur
Monique Gray Smith
A la Plage
Deborah Schecter
That Cat
Lisa Charlesworth
Dog and Frog
Lisa Charlesworth
Fish School
Lisa Charlesworth
Night on the Farm
Lisa Charlesworth
Who is in the Tree?
Lisa Charlesworth
Wake up Rooster
Lisa Charlesworth
The Best Pet
Lisa Charlesworth
Forest Friends
Lisa Charlesworth
Six Silly Chicks
Lisa Charlesworth
Pig Wants a Peach
Lisa Charlesworth
The Berenstain Bears and the Messy Room
Stan & Jan Berenstain
Where is Bear?
Lisa Charlesworth
There's No Place Like Space
Tish Rabe
The Enormous Suitcase
Robert Munsch
Going To The Firehouse
Mercer Mayer
Today I Will Fly
Mo Willems
Pigs Make Me Sneeze
Mo Willems
The Darkest Dark
Astronaut Chris Hadfield
Harry the Highlander
Cameron Scott
One Fish, Two Fish, Red Fish, Blue Fish
Dr. Seuss
The Berenstain Bears Go Out For The Team
Stan & Jan Berenstain
The Cow Tripped Over The Moon and other nursery rhyme emergencies
Jeanne Willis
Just A Little Sick
Mercer Mayer
Kindergarten, Here I Come
D.J. Steinberg
Get Me Another One
Robert Munsch
How to Babysit a Grandpa
Jean Reagan
The Girl who Hated Books
Manjusha Pawagi
David's Father
Robert Munsch
Moira's Birthday
Robert Munsch
How to Babysit a Grandma
Jean Reagan
Spuds and the Spider
Daniele Archimede
Too Much Stuff!
Robert Munsch
Mmm, Cookies
Robert Munsch
Andrew's Loose Tooth
Robert Munsch
Alligator Baby
Robert Munsch
The Wonderful Pigs of Jillian Jiggs
Phoebe Gilman
Indescribable-Kid's devotional about God and science
Louie Giglio
Archie comics
Archie Comics Publications
Chronicles of Narnia- Prince Caspian
C.S. Lewis
Adam's World of Wonders
Benji Bennett
Smelly Socks
Robert Munsch
Ribbon Rescue
Robert Munsch
Can I play too?
Mo Willems
Thank you to my donors
Randall Mantai
Way to go Ellie. We are proud of you for your fine reading and your efforts to help find a cure for MS!
Rosa & Allan Taylor
WOW Ellie, that is a lot of money that you raised for a good cause. Congratulations.
Siobhan Byron
Well done Ellie.. keep up the reading
Glenda Miller
Good Work, Ellie!
Natalie Wood
Good job Ellie! 🙌
Brian And Diane Tkachyk
Keep up the good work to help find a cure, Miss Ellie!
Ken And Cathy Yinger
Good job, Ellie!
Kristine Unrau
Very Proud of you and keep up the good work in helping your Dad. Kristine.
Brody Taylor
I am so proud of you Ellie! Keep up the good work!
Some Uncle And Auntie Somewhere
Keep up the amazing reading girlie!!
Susan Mantai
Keep reading ,Ellie girl,I love helping you reach your goal!
Jason And Sheila Martin
Great job reading Ellie, so proud of you! Can't wait till your family can visit us in Drumheller again.
Ernest & Shirley Fishbook
Proud of you, Ellie. Go, go, go! Or should I say, "Read, read, read!"
Leigh Slattery
Well done Ellie such a great thing to do.
Susan Mantai
I hope you get lots
Great Grandma And Great Grandpa
Enjoy your reading, and thanks for helping find Daddy a cure. Love Great Grandma and Great Grandpa
Wayne Taylor
Congratulations Ellie, and keep up the good work.
Jessica Applegarth
Ellie, you are such an inspiring and sweet girl! Way to go in supporting your dad and MS research. I'm so honoured to get to be your Auntie Jessica ❤
Cindy Crich
Way to go Ellie! You have a huge heart! Keep reading!
Betty Ann Richard
Wow Ellie that is a great endeavour- good luck👍
Pam R Dublin
Great job Ellie, what a lovely thing to do.
Melissa Bender
I am so proud of you for signing up to do this!
Sharon Gaytan
Hi Ellie, Glad to see you are part of this challenge to raise money for MS. Have fun with all your reading this month! Love Uncle Ruben & Auntie Sharon
Bruce Taylor
I love you and the big heart you have for helping others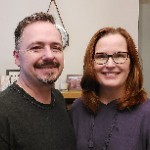 Brenda Taylor
I am so proud of you Ellie! Read to your heart's content and raise money to help daddy and others with MS, great job!